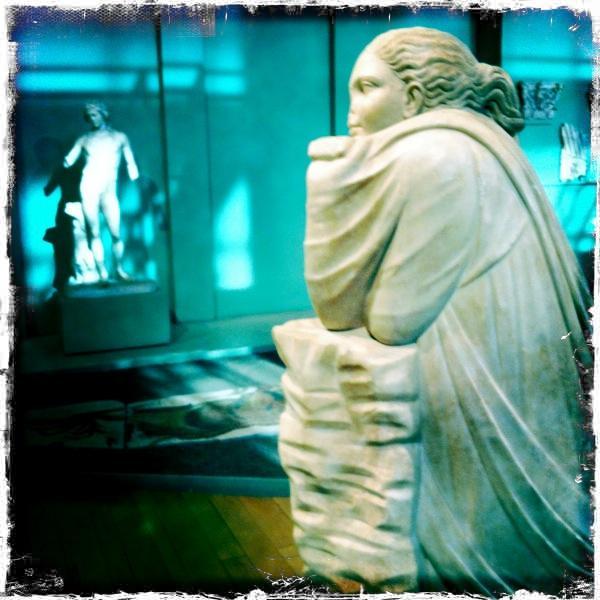 Night at the museum 2012
Night at the museum 2012 autumn edition, after the success of the summer edition, that brought more than 15 thousand paying visitors to museums from late June to early September on Saturday night, the special night openings are back from 22 October 2012.
Centrale Montemartini, Macro – via Nizza, Macro – Testaccio, Mercati di Traiano, Musei Capitolini, Museo dell'Ara Pacis, Museo di Roma Palazzo Braschi, and Museo di Roma in Trastevere, are open every Saturday evening, from October 22, 2011 to January 7, 2012, excluding Saturday 24 and Saturday, December 31, 8.00 pm to 1.00 am, last admission 12.00 am/midnight, usual admission fees apply. Only Macro Testaccio will be open until 12.00 am/midnight, last admission 11.30 pm.
Night at the museum 2012 gives visitors a chance to enter Rome's museums at night, visiting both the permanent as well as the temporary exhibitions. They will also have the opportunity to participate to one of the events taking place in the autumn edition of Roma in Scena, a rich calendar of concerts, plays, dance shows.
For more information click here…