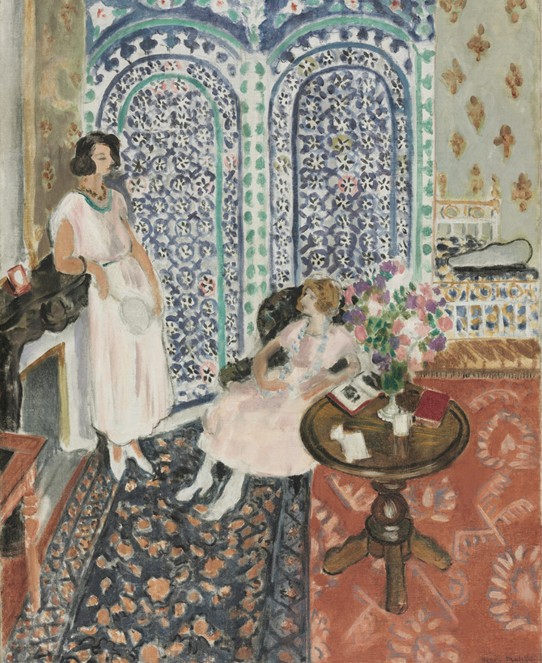 "Arabesque" Matisse exhibition in Rome
"Arabesque" Matisse exhibition in Rome
A unique exhibition entitled Matisse – Arabesque will take place starting from March 2015 at the Scuderie del Quirinale in Rome. In the works of Henri Matisse arabesques were common decorative motif and therefore they will be the keynote of this Roman exhibition, which will run from March 4th till June 21st 2015.
Henri Matisse (1868-1954), French painter, printmaker and sculptor, was one of the most prominent contemporary artists, as well as the initiator of fauvism.
Early works are characterized by traditional forms and a dark colors. However over time, Matisse turned to impressionism, and then simplified the form and intensified the palette.
At the beginning of the XXth century Matisse gains worldwide popularity. At the same time his canvas become more decorative. Matisse introduces uniform spots of color which become geometric shapes and patterns.
In the 1920 Matisse returns to pointillism and sophisticated bright colors. The main theme become women and still life.
In his art Matisse developed a new spatial awareness and unique use of color and although his creativity can be divided into multiple periods that changed stylistically, his aim always remained the same: to discover "the essential character of things" and to produce an art "of balance, purity, and serenity".
The exhibition presents approximately 100 paintings, drawings and theatrical costumes. The works presented are borrowed from the most important museums in Europe, Russia and the USA.
More about the exhibition of Matisse in Rome click here…
[google-map-v3 shortcodeid="12effcf9″ width="567″ height="350″ zoom="12″ maptype="roadmap" mapalign="center" directionhint="false" language="default" poweredby="false" maptypecontrol="true" pancontrol="true" zoomcontrol="true" scalecontrol="true" streetviewcontrol="true" scrollwheelcontrol="false" draggable="true" tiltfourtyfive="false" enablegeolocationmarker="false" enablemarkerclustering="false" addmarkermashup="false" addmarkermashupbubble="false" addmarkerlist="Via XXIV Maggio 16, 00186 Roma{}6-default.png{}Scuderie del Quirinale" bubbleautopan="true" distanceunits="miles" showbike="false" showtraffic="false" showpanoramio="false"]
*photo from page: http://english.scuderiequirinale.it/media/matisse-arabesque-gallery