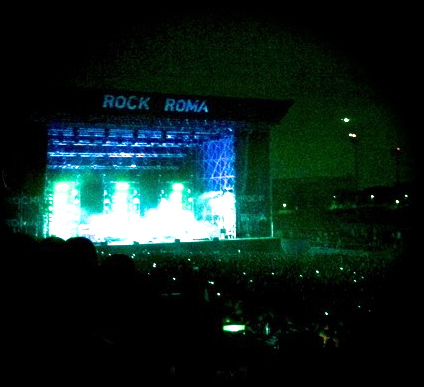 Summer concerts in Rome 2015
Summer concerts in Rome in 2015
Some great musical concerts will take place in Rome in the summer of 2015. Below is a short list of festivals that you shouldn't miss while vacationing in Rome this year.
This festival takes place in Rome every year. Starting from June till the beginning of August at the racing track "Ippodromo delle Cappanelle" you can enjoy the music of some of the greatest Rock stars of the world. This year's superstars are:
Slash featuring Myles Kennedy & The Conspirators – June 23
The Chemical Brothers – July 2
Muse – July 18
Lenny Kravitz – July 27
Concerts usually start at 9.00 pm. The best way to get there is by private vehicle or taxi.
This festival takes place in the "Auditorium – Parco della musica" located on viale Pietro de Coubertin 30. Parco della musica is a magnificent architectural complex consisting out of three concert halls. It was designed by the wold famous architect Renzo Piano. In the summer numerous interesting music events take place here. One of them is the annual festival "Luglio suona bene". Below are some of our suggestions:
Il Volo – June 23 and 24
Anastacia – July 22
Ben Harper & The Innocent Criminals – July 20
Mark Knopfler "Tracker Tour 2015" – July 21
Bjork – July 29
In the magical atmosphere of the ancient Baths of Caracalla on July 12th 2015 you'll be able to see the only concert of the king of pop Sir Elton John. Make sure that you don't miss it!
It's the place where in the summer you can watch the shows of the most famous pop stars. This year's highlight is the concert of the Italian pop singer Tiziano Ferro. He'll be on stage on June 26 (SOLD OUT) and June 27.