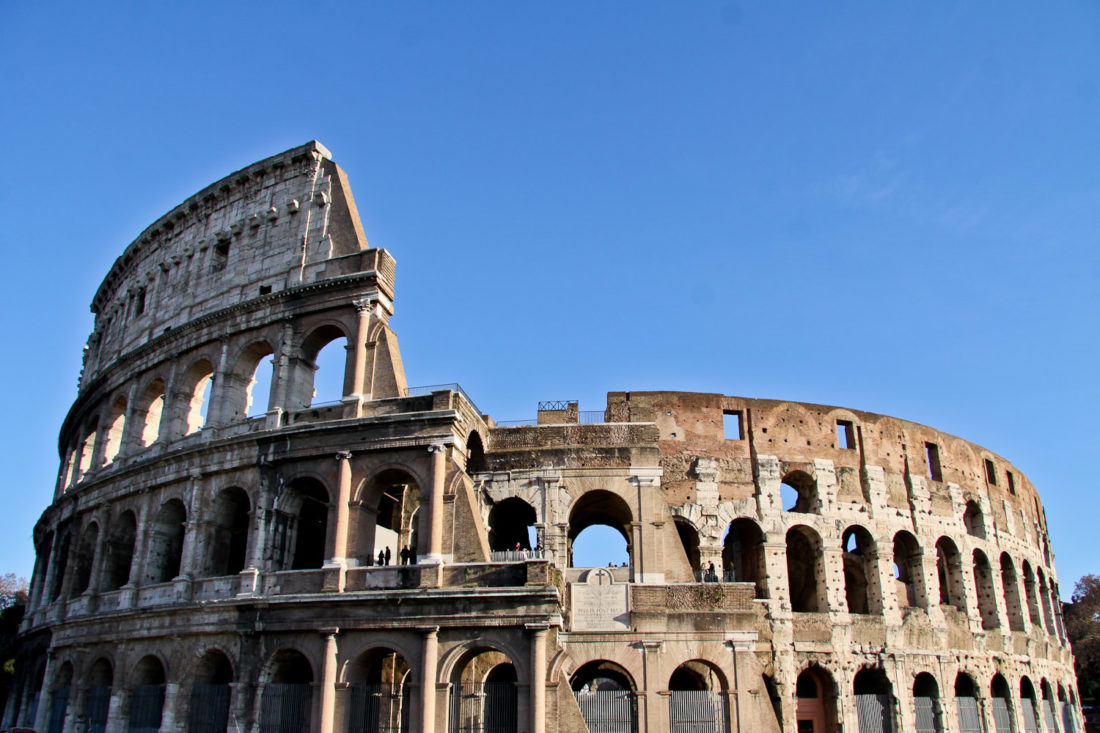 Tickets to the Coliseum, Roman Forum and the Palatine hill
Opening hours (entrance closes 1 hour before the closing time)
From last Sunday of October till February 15th 
8.30 Am – 4.30 Pm
From February 16th till March 15th 
8.30 Am – 5.00 Pm
From March 16th till the last Saturday of March
8.30 Am – 5.30 Pm
From the last Sunday of March till August 31st
8.30 Am – 7.15 Pm
From September 1st till September 30th
8.30 Am – 7.00 Pm
From October 1st till the last Saturday of October
8.30 Am – 6.30 Pm
Closed
January 1st
December 25th
Ticket price
Coliseum, Forums and Palatine Ordinary Admission
Regular tickets: 16 euros plus 2 euros no line reservation fee.
Reduced tickets: 2 euros plus 2 euros no line reservation fee.
People entitled to the reduced-price tickets are:
European Union citizens between 19 and 25 years of age, upon presenting a valid identity card or passport.
Free tickets: 0 euros, no reservation fee, you pick them up directly at the entrance
People entitled to free tickets:
Citizens under 18 years old from European Union and no-EU countries;
Disabled people, upon presenting a valid ID card plus one accompanying person;
High school Art History teachers;
Journalists;
Holders of a valid ICOM or ICOMOS card;
How to buy the tickets
No line tickets to the Coliseum, Forums and Palatine are available online, on the Coopculture webpage approximately three months in advance. Click here to book the tickets…
In the high season (March through October) there is a shortage of tickets on the official webpage. In this case I recommend buying tickets from the resellers (tickets from the resellers are more expensive than those sold on the official webpage, but therefore they're almost always available):
Tiqets, click here… 
Get your guide, click here…
Roma Pass, click here…(With this ticket you need to make an additional online reservation for the Coliseum that costs 2 euros per person).
Important information
Since 2019 the tickets to the Coliseum are issued with a specific time so if you want to make sure to get in at a certain hour you have to be quick in booking the tickets online.
Upon request we can help with the purchase of tickets