Highlights of Rome
1

Vatican City
2

Tour the Coliseum and Ancient Rome
3
Posted by Joanna | 0 Comments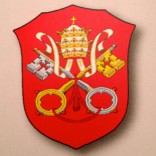 House of the pope Francis is located in the "Domus Sanctae Martae", also known as casa di Santa Marta. The building is located within the Vatican City walls, on the left hand side of St. Peter's. Usually it's used as accommodation for priests residing in the Vatican but during the conclave it houses the college of cardinals taking part in the election of...
Read More
Posted by jowita | 0 Comments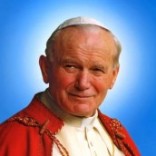 Canonization of John Paul II will take place on April 27 next year. Finally the Pope Francis officially announced the date. The ceremony has no precedent in the history of the Catholic church, because two popes will be canonized together – John Paul II and Pope John XXIII. The ceremony will surely brings thousands of pilgrims to the Eternal City. The Polish Pope John Paul...
Read More
Posted by jowita | 0 Comments

Romantic Rome RomAmoR is an itinerary tailored for those who are in love. By...