Tour the Coliseum and Ancient Rome
1

Guided tour of the Vatican
2

Highlights of Rome tour
3
Posted by jowita | 0 Comments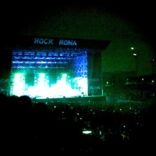 Summer concerts in Rome in 2015 Some great musical concerts will take place in Rome in the summer of 2015. Below is a short list of festivals that you shouldn't miss while vacationing in Rome this year. Concerts in Rome 2015 "Rock in Roma 2015" This festival takes place in Rome every year. Starting from June till the beginning of August at the racing track...
Read More
Posted by jowita | 0 Comments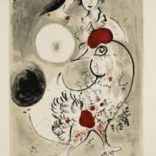 Marc Chagall Love and Life Rome Tour guide Jowita Ludwikiewicz recommends the Marc Chagall Love and Life exhibition which will open shortly in the cloister of Bramante – chiostro del Bramante. The works of Marc Chagall a Russian painter of Jewish origin, will be presented at the exhibition Love and Life from 16 March to 26 July 2015. More than 150 works – including...
Read More
Posted by jowita | 0 Comments

Rome for free March 2015: March 2015 interesting events (concerts, exhibits...